A-Plus Quality Window Tint
Residential Window Tint & Security Film Pittsburgh, PA

Residential Window Tinting Pittsburgh
A-Plus Quality Window Tint is a full-service window tinting company providing professional residential window tinting in Pittsburgh and the surrounding areas. We install a wide range of top-quality, high-performance window tinting to our residential customers.
Lower Utility Expenses with Window Films
Our top-quality window films can bring down your utility expenses throughout the entire year. Our high-performance films work to lower utility costs by dismissing warmth in the mid-year months and decreasing warmth misfortune throughout the winter months helping you to reduce your heating and cooling bills throughout the year.
Protect Household Items with Window Films
You've worked hard to furnish and decorate your home. Preserve your furniture, paintings, and other household items by protecting them from damaging UV Rays. With our window films, we can diminish up to 99.9% of bright beams, protecting your potential skin malignancies and premature aging. Our window films also protect your furniture and other household items from fading or other damages that the sun can cause.
Increase the Security and Safety of Your Property
At A-Plus Quality Window Tinting, we understand how important it is to protect your home from damage and burglary. We can install thicker safety window film on vulnerable windows of your house, such as a glass front door or ground-level windows to help protect your home from wind-borne debris, burglary or other damage that could leave your property vulnerable.
With our safety window film, if your window is damaged, it will stay intact rather than shattering into tiny pieces. Our think durable films are available in a range of transparent, neutral, and reflective options to help improve solar performance and reduce glare.
We can also add decorative films to add flair to your glass front door, adding style and security to your home.
PREMIER RESIDENTIAL WINDOW TINTING SERVICES
Serving as the premier option for window tinting in Pittsburgh, A-Plus Quality Window Tinting has the high-performance window films and expertise to bring UV protection and added security to your property. You can trust our team of professionals to handle your window tinting from selecting the right type of window film for your application to completing the installation process to the highest standards of customer service and quality.
Contact us today to learn more about our residential window tinting services!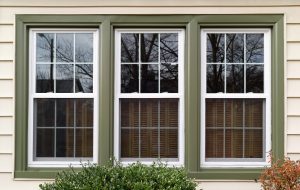 Doug B. HomeAdvisor Review
"He has a small business and does a good job: he is very thorough, accommodating schedule-wise and polite. He does a lot of windows for us and whenever he is unable to make the schedule he will find contractor to work through him. Also, his prices are where they should be!"

Cole T. HomeAdvisor Review
"He did 78 offices and 150 work stations for us. They did it in a timely manner. Very quick and good at what they do. Easy to work with. Fairly responsive in getting us bids. Would prefer invoices broken down."

David DiLeo A Plus Quality Window Tint Customer Review
"We had residential tinting applied to several windows in our home. Tony and his team were fantastic. They were very accommodating with exceptional attention to detail. In addition, they left the rooms and windows spotless after installation. I would highly recommend Tony and A Plus to anyone. Tony, thanks for the great work!"
Talk to our team about window tinting
Our address
456 Montgomery Ave.
Bridgeville, PA 15017
Send us an email
info@apluswindowtint.net