A-Plus Quality Window Tint

If you are looking for a way to add a unique look to your home or business, then our decorative film services may be the solution for you! With a wide range of patterns and colors, as well as custom window film options, decorative window film allows Pittsburgh homeowners and business owners to add style to their property.
Create a Private Space with Decorative Film
Whether you need a solution separating private space in a hospital waiting room or want to create privacy within your office, decorative film is a great way to provide guests and clients with the privacy they need. The decorative film will also add a stylish touch to your space and keep your waiting areas or office looking professional.
Decorative Film for Stunning Storefronts
Make a great impression on potential customers with a creative look! If you have large glass windows in front of your business, you can use decorative window film to display your logo or an eye-catching pattern that is sure to draw in customers and give your business a professional look.
Customizable Window Film
Our decorative window films are entirely customizable. Whether you want to include you branding with your logo and company colors or would like a specific pattern, we've got you covered. With different colors, patterns, and textures, you can protect your window from shattering, add security to your space, while also adding style and flair.
SUPERIOR WINDOW TINTING SERVICES
A-Plus Quality Window Tint is proud to be your top choice for window tinting in Pittsburgh. We can assist you in selecting the right window film for your commercial or residential property and will also complete the installation process with our trusted team of professionals.
If you're looking for a window film installation service that goes above and beyond the highest standards of quality and professionalism, contact A-Plus Quality Window Tint today!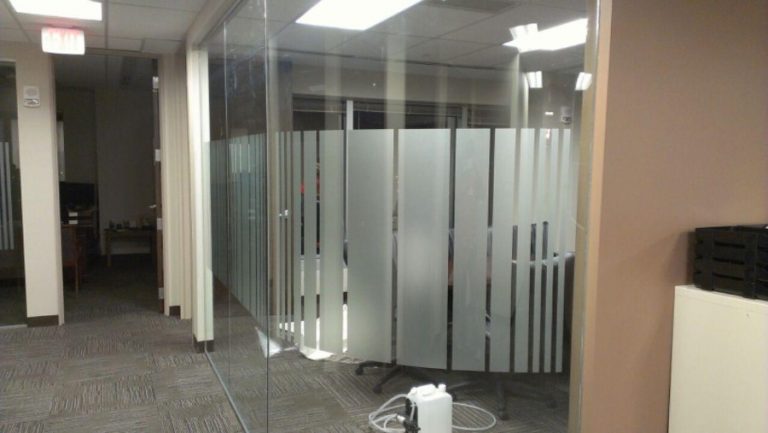 Doug B. HomeAdvisor Review
"He has a small business and does a good job: he is very thorough, accommodating schedule-wise and polite. He does a lot of windows for us and whenever he is unable to make the schedule he will find contractor to work through him. Also, his prices are where they should be!"

Cole T. HomeAdvisor Review
"He did 78 offices and 150 work stations for us. They did it in a timely manner. Very quick and good at what they do. Easy to work with. Fairly responsive in getting us bids. Would prefer invoices broken down."

David DiLeo A Plus Quality Window Tint Customer Review
"We had residential tinting applied to several windows in our home. Tony and his team were fantastic. They were very accommodating with exceptional attention to detail. In addition, they left the rooms and windows spotless after installation. I would highly recommend Tony and A Plus to anyone. Tony, thanks for the great work!"
Talk to our team about window tinting
We are ready
to serve you
Our address
456 Montgomery Ave.
Bridgeville, PA 15017
Send us an email
info@apluswindowtint.net