Window Frosting Gibsonia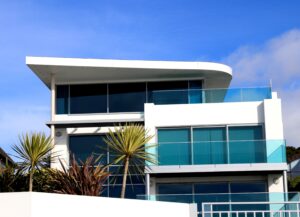 A-Plus Quality Window Tint is a full-service window tinting company located in Bridgeville that specializes in residential and commercial tinting. A-Plus Quality Window Tint provides their customers with high quality window tinting services.
Owner and operator Anthony Demel is a professional and has become a leader in the window tinting industry.  When it comes to providing expert window tinting services, nothing takes the place of experience. Anthony began working in window tinting 37 years ago and started A-Plus Quality Window Tint in 1983. In addition to running a successful business, Anthony also supports the local community and various charities, and is on record with the Better Business Bureau.
We offer quality services and can be counted on to complete work in a timely manner. Window films can save you money, provide warmth and diminish the effects of UV rays. Decorative films can provide a unique look to your home or business and help secure your property. Our decorative films are completely customizable.
One of A-Plus Quality Window Tint's goals is to provide their residential and commercial Allegheny County clients with expert window tinting services. If you're looking for a window tinting company that goes above and beyond the highest standards of quality and professionalism, contact A-Plus Quality Window Tint today!
Window Frosting Gibsonia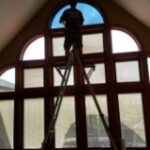 What do our customers think? One fan of the company wrote, "These are great people who do the job right. If you have questions they will be answered. Thanks Tony."
Another client wrote, "I have 42 windows in my sunroom; A-Plus Quality Window Tint did all 42 for me. Tony and Darrell did a quick and clean, one day job. I received the window tint product information as promised. I was instructed when to replace my storm windows and how to control for moisture for maximum product success. Their work turned out beautifully! Thank you!"
A-Plus Quality Window Tint is here to provide you with top notch window films.
Call today!
Window Frosting Gibsonia