A Plus Quality Window Tint
Safety Security Film Adds Protection

Make an appointment
Talk to our team about window tinting.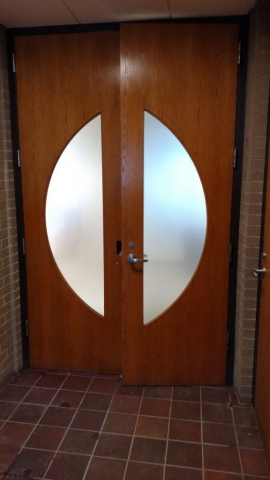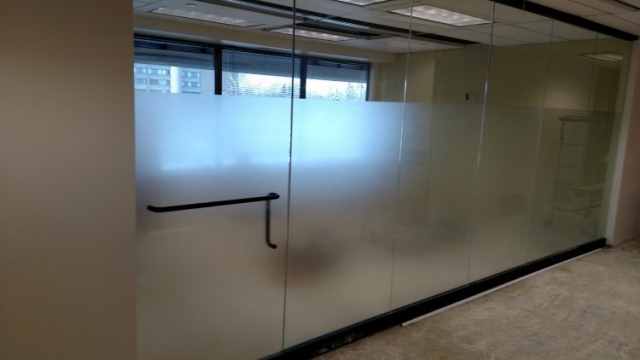 Did you know window film can also protect your home or office from intruders? It's true! Window film can enhance security as much as it can enhance the attractiveness of your space. We installed both frosted etched film and clear safety security film at this office in Monroeville, Pennsylvania to address both needs.
We installed frosted etched film on both the entrance and conference room (second photo) On the entrance doors, we installed LLUMAR 8 mil Clear Safety Security Film specifically to slow down any intruders.
Made of a clear, heavy-duty polyester compound, LLumar provides a thin, transparent barrier against threats (such as natural disasters, explosions, and vandalism). Installed with the industry's leading attachment systems, LLumar securely adheres to glass surfaces to resist impact and help keep particles safely in place if glass is broken. LLumar provides a simple cost-effective alternative to new safety glazing. And unlike obstructive physical barriers like bars, shutters, or grates, LLumar is virtually invisible, offering 24/7 protection for your views and design, as well as your property. (source)
If you want to make sure your property is as safe as possible, A Plus Quality Window Tinting is the window tinting company to call!
Talk to our team about window tinting
We are ready to serve you
Our address
4953 Vine Street
San Diego, CA 92465
Send us a mail
info@apluswindowtint.net