A Plus Quality Window Tint
Blackout Window Tinting For Privacy

Make an appointment
Talk to our team about window tinting.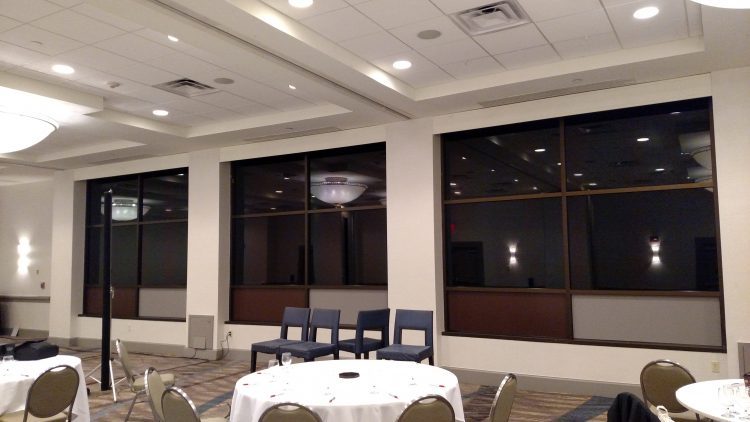 When you need complete and total privacy for presentations, including very limited outside light, blackout window tinting is a great option. We recently provided blackout window tinting for the Pittsburgh Airport Marriott hotel. The hotel needed complete privacy in a meeting space. We installed the tinting on the top two rows of windows and a color vinyl that accented the room's colors on the window's bottom row. At A-Plus Window Tinting, we go the extra mile to make sure our work is not only functional, but also adheres to the interior design of the commercial space.
This is during the construction phase at a new building where Autodesk will have their offices. It is across the street from Google and a bridge connects the two buildings. It is located in the East Liberty side of Pittsburgh, PA
We installed VISTA VS-70 which is a very light film that has excellent heat rejection. We were able to preserve a clear view, but reduce heat & 99.9% of UVA & UVB RAYS.
You can learn more about this film on the VISTA website.
Talk to our team about window tinting
We are ready to serve you
Our address
4953 Vine Street
San Diego, CA 92465
Send us a mail
info@apluswindowtint.net